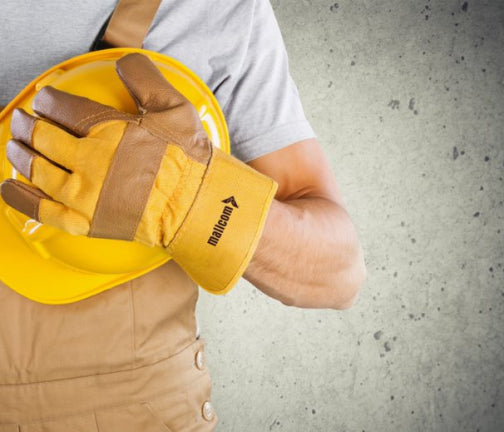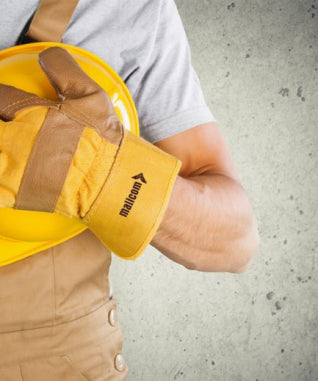 OUR
CULTURE
A forerunner in the PPE industry of India today was once a start-up operating out of a shared office space. A lot of things have changed since then - geographies, government, economies, and people. Mallcom has grown to become a perfect blend of professionally managed family business. Mallcom has family members who have become professionals and professionals who have become family members. However, there are certain things which have remained unchanged ever since and shall continue to do so - the firm's values.
OUR
POLICIES
To ensure a prosperous and cordial working environment for the company and its human capital to grow together, Mallcom has a set of codes and policies in place which are required to followed by one and all. We always strive to become better and are open to suggestions.
01
ANTI FORCED LABOUR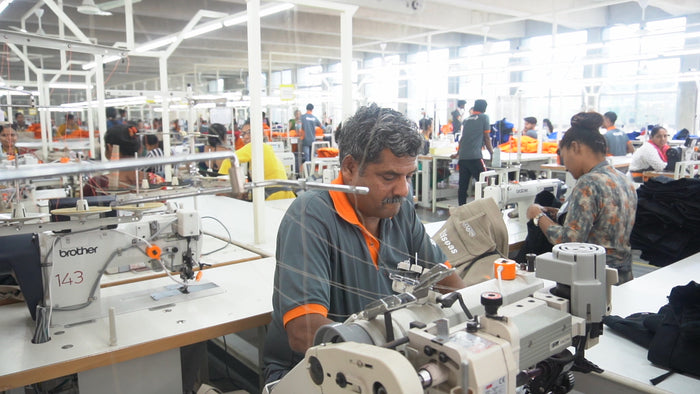 No employee is made to work against their will or forced to be a bonded labour
---
02
LEAVE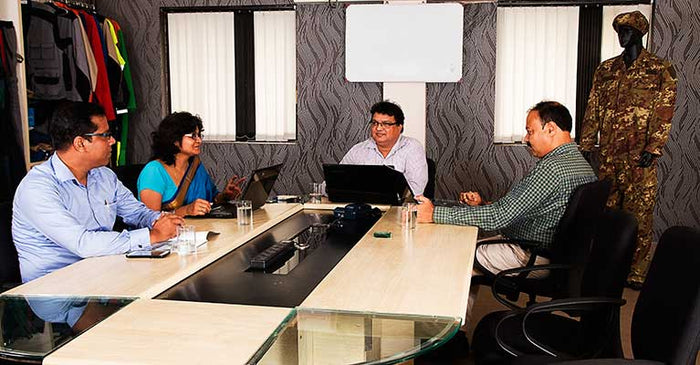 Our leave policy ensures leaves for situations like a vacation, sickness or maternity or grief.
---
03
HEALTH & SAFETY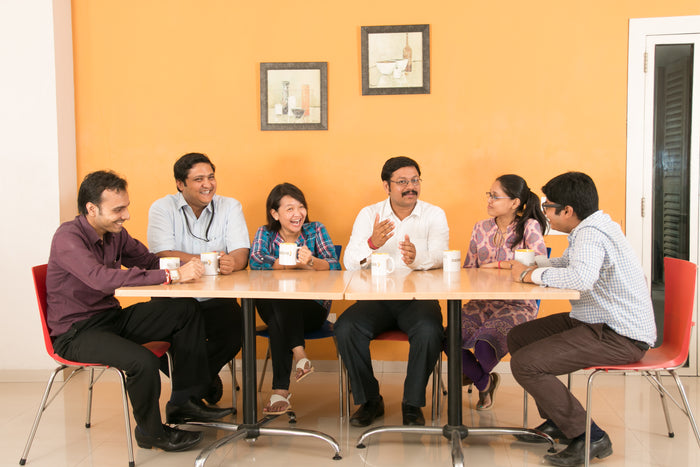 At Mallcom "safety first" is just not a reference to the products we manufacture.
---
04
NO CHILD LABOUR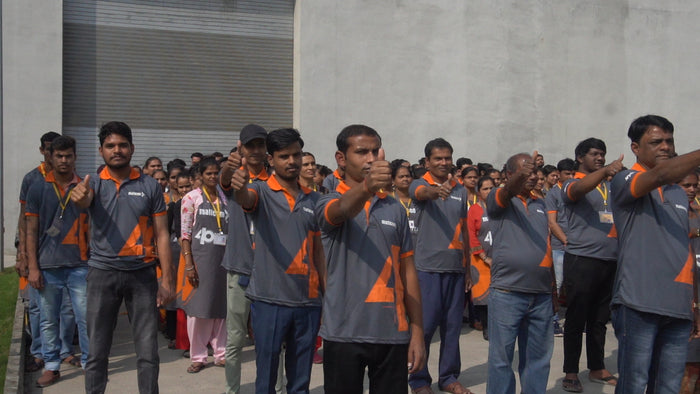 We adhere to the Child Labour (Prohibition & Regulation) Amendment Act, 2016 
---
05
SOCIAL ACCOUNTABILITY
Upholding our accountability to an ethical standard that benefits the society at large.
---
06
PREVENTION OF SEXUAL HARASSMENT(POSH )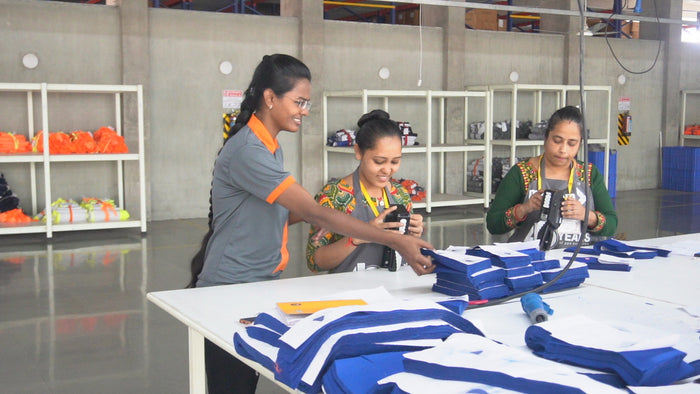 We provide a safe and secure work environment to our female employees.
---
07
PREVENTION OF DISCRIMINATION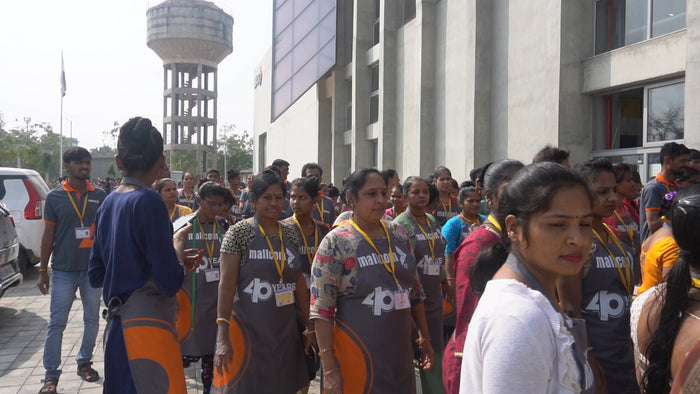 We prohibit any kind of discrimination based on gender , race or religion.
---
08
FREEDOM OF COLLECTIVE BARGAINING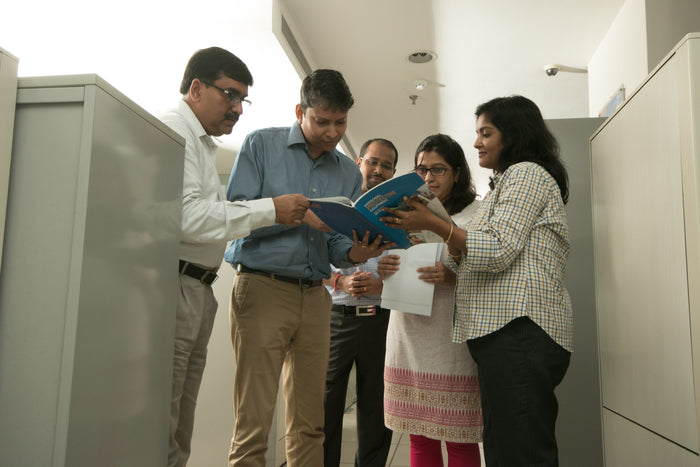 We understand and believe in the concept of collective bargaining.
---
JOBS AT MALLCOM
Mallcom never solicits money from candidates for attending interviews or providing job offers. Genuine Mallcom job openings are posted on the Mallcom website (Careers > Openings) and any job application received by Mallcom will be reviewed and taken forward purely based on merit and the requirement within the company and never on monetary basis.
Candidates are hereby cautioned to avoid interacting with an individual/entity that demands money on the pretext of offering an interview or employment in Mallcom. Mallcom is in no way associated with such communications and cannot be held liable for the action of the perpetrator or the candidate.
Any person dealing with such individual/entities do so at their own risk and Mallcom shall not be responsible for any loss arising therefrom. The public in general is also advised not to be misled by any communication that demands money for an interview scheduled or employment promise with Mallcom.
Responsibilities
Developing merchandises for the business.
Collaboration with buyers, suppliers, distributors and analysts to negotiate prices, quantities and time-scales. Substantial order generation for all products
Analyzing sales figures, customers reactions and market trends to anticipate product needs Effective Coordination for timely delivery with production, logistics and purchase
Meticulous & Judicious Pre shipment audits.
Effective Relationship management with the customer.
Requirements
Must be at least a Graduate with excellent command over written and spoken English, good commercial sense and team orientation
Should have at least 1 year experience in export industry as a merchandiser
Vacancy
Number of Vacancies: 2
Responsibilities
Meet Industrial Clients in specified territory for business generation
Dealer management and secondary sales
Develop channel partners
Participate in various trade fairs, exhibitions, and conferences
Contribute in organizing technical symposiums
Requirements
Qualification: Minimum Graduate.
Experience: Minimum 2- 5 years experience in B2B Sales.
Experience in Channel Sales is preferable.
Required to make regular sales visits
Communication - exceptionally strong.
Location
Uttarakhand, Chandigarh, Vadodara. Candidates from the specified region will be preferred.
Executive Assistant/Marketing Analyst ( MBA )
Responsibilities
Handling projects for management.
Preparing market research and business case studies.
Analyzing large data and drawing inferences.
Financial projections for new business.
Preparing meeting notes and cataloging files/folders.
Requirements
Must be a Graduate, PG preferable.
3-6 years of experience in relevant field.
Must have an excellent grip over written and spoken English.
Should have strong analytical skills and creative approach.
Must be Tech Savvy, proficient in Advance Excel & MS office.
Location
Kolkata
Age within 30 years
Let us know if you're passionate but don't meet the criteria. We are always on the lookout for great individuals.
Executive - Production (Garments)
Responsibilities
Directly supervise and coordinate the activities of production and operating workers.
Inspects work for adherence to specifications.
Managing and improving production processes to enhance product quality and maximize efficiency.
Identifying problems or bottlenecks in the production processes.
Directly supervising hourly production.
Ensuring the safest working environment possible for workers.
Requirements
Bachelors Degree or its equivalent. Industry specific education is a plus.
Minimum of 2 years working experience in the garmenting industry
Location
Kolkata
Executive-Ecommerce and Branding
Responsibilities
Manage selling through marketplaces (Amazon, Flipkart, JioMart etc.) and handle complete E-Commerce operations end to end. Work with relevant stakeholders, both internal & external to ensure the regular functioning of all the e-commerce platforms in terms of content, PO fulfilment, marketplace inventory replenishment, payment reconciliations of marketplaces and B2B outright channels.

Increasing brand visibility and revenue share on e-commerce marketplaces like Amazon, Flipkart, Jiomart, Moglix and Industry Buying
Managing and uploading product listings on own website as well as eCom platforms along with product descriptions , images, and other Metadata
Promote product discovery across online channels by selecting the most relevant search keywords.
Ensuring inventory is maintained and replenished on time.
Identifying and executing ads/campaigns on different online platforms to increase brand visibility, catalogue width, sales, and profitability.
Knowledge of working on the Shopify platform will be an advantage
Work with cross-functional teams to execute internal branding and new product launch
Ensure timely product photoshoots and manage internal photo studio and showroom
Pre-Requisites
Bachelors or master's degree
1-3 years of relevant experience for B2B brands
Excellent written and verbal English communication skills
Experience in dealing with marketplace platforms such as Amazon, Flipkart etc
Proven ability to coordinate with internal teams and external agencies.
Location
Kolkata
Remuneration: As per industry standards
Manager: Operation - Helmet
Responsibilities
Production planning & Operations of helmets, face masks and bump caps at own and outsourced facility
Ensuring timely deliveries and quality compliance at internal and external production facilities
Managing a team of blue collared workers and maximizing efficiency from them
Coordinate with sales, R&D, and quality team to ensure compliant product and effective costs
Sourcing new and cheaper vendor partners and consistent supplies of raw material
Requirements
Candidates preferably from PPE/Moulding/ Plastic Industry
Good Managerial capability - experience in managerial role for at least 3-5 years
Good Communication and interpersonal skill essential
Location
Kolkata
Number of Vacancies: 1
Job Type: Full-time
Helmet production: 3 years (Required)
Executive -SCM & Production Planning and Control (PPC) - Garment Factory
Responsibilities
Planning and line balancing for effective capacity utilization
Oversee and manage the end-to-end supply chain operations for our garment production unit.
Coordinate with vendors and fabricators for outbound and inbound product movement
Identify opportunities for process improvement and drive initiatives to enhance supply chain effectiveness.
Implement strategies to optimize inventory levels
Review raw material quality for ensuring product quality
Utilize expertise in ERP systems and MS Office to enhance data analysis, reporting, and overall efficiency.
Requirements
Bachelor's degree/ MBA in SCM
Proven experience of at least 3 years in supply chain management & PPC in manufacturing industry
Proficiency in working with ERP systems and MS Office applications , specially Advance Excel
Strong communication skills, both written and verbal, to effectively liaise with internal teams and external suppliers.
Knowledge of textile/garment production processes will be an advantage.
Problem-solving skills and the ability to make data-driven decisions.
Location
Chandipur, Near: Ghatakpukur (24Pgs-S)
Experience: Minimum: 5 years (Required)
Operation & Production Head - Apparels
Responsibilities
We are looking for an experienced candidate to take care of the entire operations of our protective apparel Units.

Oversee the operations of all Garment units with a capacity of 200,000+ garments per month by a workforce of 600+workers – Production, Quality, Costing, HR, Procurement, Utilities, Compliance, Projects & Other Liaison
Coordination with suppliers, merchandisers, and contractors for timely completion of orders
Work closely with marketing team to create new samples according to market demand
Resolve all issues pertaining to logistics, maintenance, worker, and government bodies
Prepare weekly reports on progress and make necessary recommendations to the management on data-backed results
Creating SOPs for all the operations to ensure quality, safety, and punctuality on shop floor
Regular training and development of workers and implanting best industry practices
Responsible for establishing and implementing departmental goals & policies
Play a significant role in short, medium & long term strategic planning
Achieve Plant Targets and Business Improvement
Manage Plant Operation, Production Planning, Quality Management & Project Activities
Financial Planning & budgeting
Responsible for formulating policies, managing daily operational activities, and planning use of materials and human resources toward maximum productivity
Requirements
B.Tech/Bachelors/Master's Degree or its equivalent. NIFT graduates will be preferred.
Minimum of 10 years working experience in the garmenting industry
Working knowledge of MS Office and ERP based reporting
Strong communication skills.
Strong analytical, mathematical, and negotiation skills.
Proven ability to meet deadlines and ability to work in a fast-paced environment
Must be able to manage and organize multiple projects at one time
Should be a self-starter, innovative thinker and have decision making abilities
Location
Chandipur, Near: Ghatakpukur (24Pgs-S)
Chartered Accountant - Manager: Finance & Accounts
Responsibilities
We are looking for a qualified CA who will be responsible for taking care of the Finance and Accounts of Multi Product & Multi Locational manufacturing organization all linked through Oracle based ERP system.

Experience in export oriented manufacturing company is MUST

Responsible for entire group accounting activity
Closing statutory audit of all units and group companies
Manage Finalization of Accounts, MIS, Listing disclosure requirement.
Handle Statutory Compliance
Oversee Direct & Indirect taxation. Updated with latest GST guidelines
Experience in export rules and formalities
ERP implementation
Requirements
CA with 5-10 years experience
Good Managerial capability - experience in managerial role for at least 5 years
Good Communication and interpersonal skill essential
Location
Salt Lake , Sec -V, Kolkata
Experience: Manufacturing Industry: 5 years (Required)
Assistant Manager-Industrial Relations
Responsibilities
Maintain harmonious Industrial Relations and prompt grievance handling of employees
Managing Statutory Compliances related to factory act, industrial dispute act and other labour laws
File returns, ensure renewal of licences for trade licence, fire license, pollution and CLRA, LWF etc
Maintain all personnel file, wage register, bonus register, sick register, fine register etc all relevant documents as per law
Manage industrial disputes, trade unions, wage negotiation etc
Responsible for social audit clearance and compliances under factory act, industrial dispute act, standing order, PF, ESIC, bonus, payment of wages, minimum wages, contract labour regulation abolition act etc
Liaison with relevant official department and authorities
Handle Housekeeping and Security matters of the factory
Organize health camps, trainings and engagement events at the factory
Essential Requirement
MBA in HR / Labour Laws MUST
Minimum 5 years experience as Plant IR
Advance Excel Knowledger
Exposure in managing Audits
Excellent interpersonal skills
Good Liasoning skills with relevant departments and authorities
Location
Chandipur, Ghatakpukur