PAST EVENTS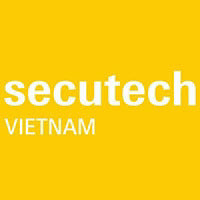 Secutech Vietnam
Secutech Vietnam is the security, fire and safety industries' biggest, most professional event in Vietnam. It gathers international leading security companies and local distributors together and showcases the latest security products and solutions. Secutech Vietnam represents an integrated platform for doing business and creating partnership opportunities.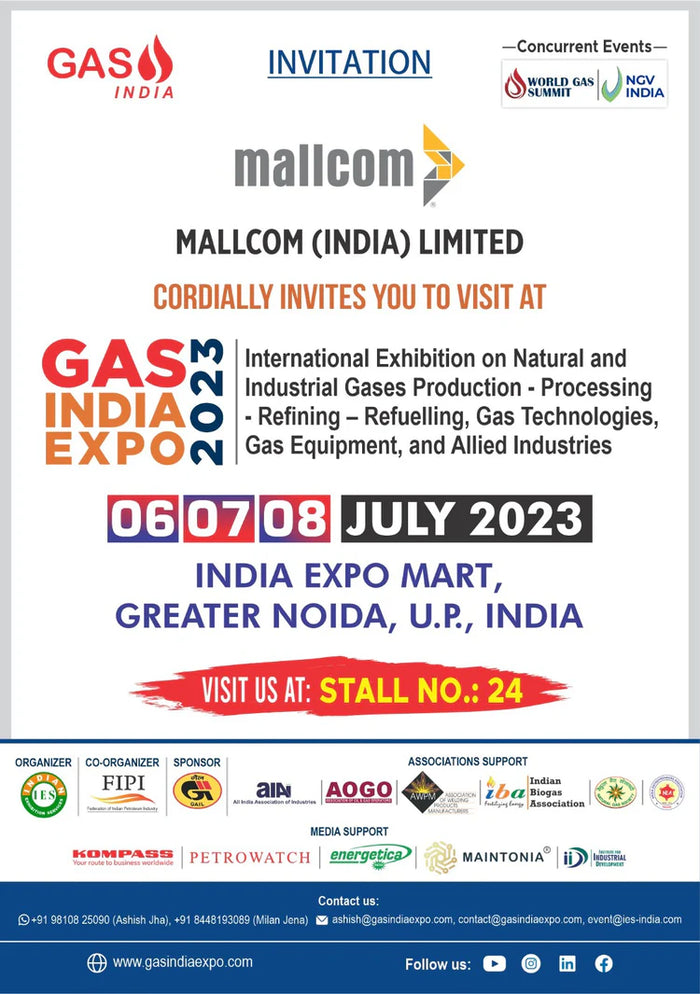 GAS India Expo - 2023
Gas India Expo (GIE) will display the latest innovative technologies, Products and services from across the global gas and allied industry.GIE provides exhibitors with a high-quality international trading platform where they can expand their business, conduct technology exchange, display new products and find cooperative partners.
Jul 6, 2023, 9:00 AM - Jul 8, 2023, 6:00 PM
India Expo Centre & Mart, 25, 27, 28, 29, Iilm Road, Gautam Budh Nagar, Knowledge Park II, Delhi, IN, 201308India Expo Centre, Greater Noida/Delhi NCR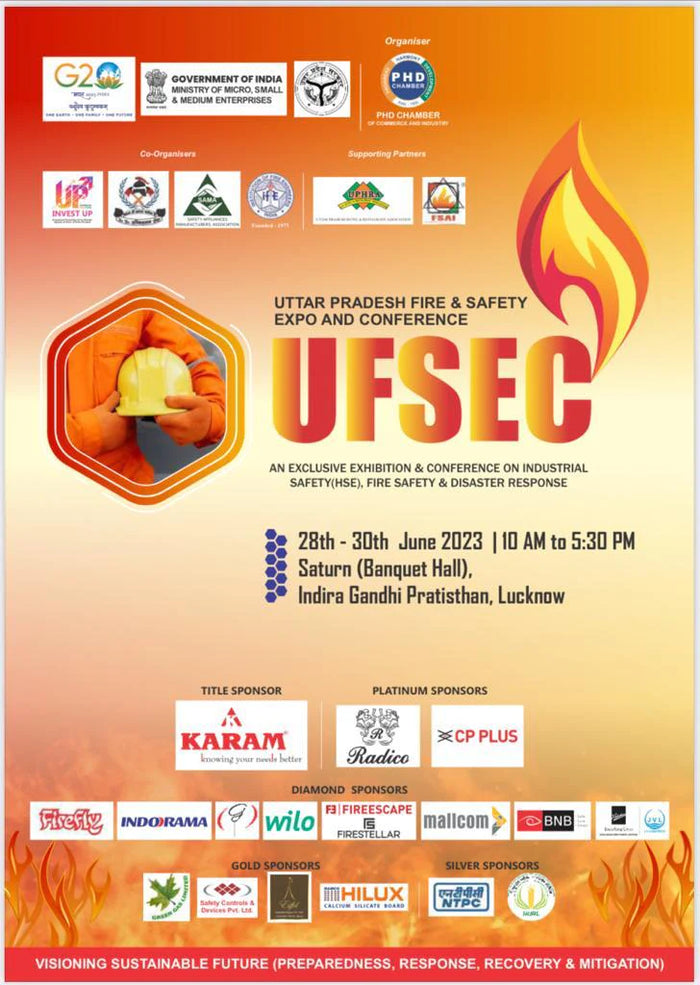 UTTAR PRADESH FIRE AND SAFETY EXPO & CONFERENCE | UFSEC 2023
Mallcom will be participating in UFSEC 2023,which is an exclusive exhibition & Conference on industrial safety (HSE), Fire Safety, & Disaster Response.
Jun 28, 2023, 10:30 AM - Jun 30, 2023, 5:30 PM
Indira Gandhi Pratishthan, Vibhuti Khand, in Front Of Tata Consultancy Services, Gomti Nagar, Lucknow, Uttar Pradesh, IN, 226010 | Stall No. 48 | Saturn (Banquet Hall)